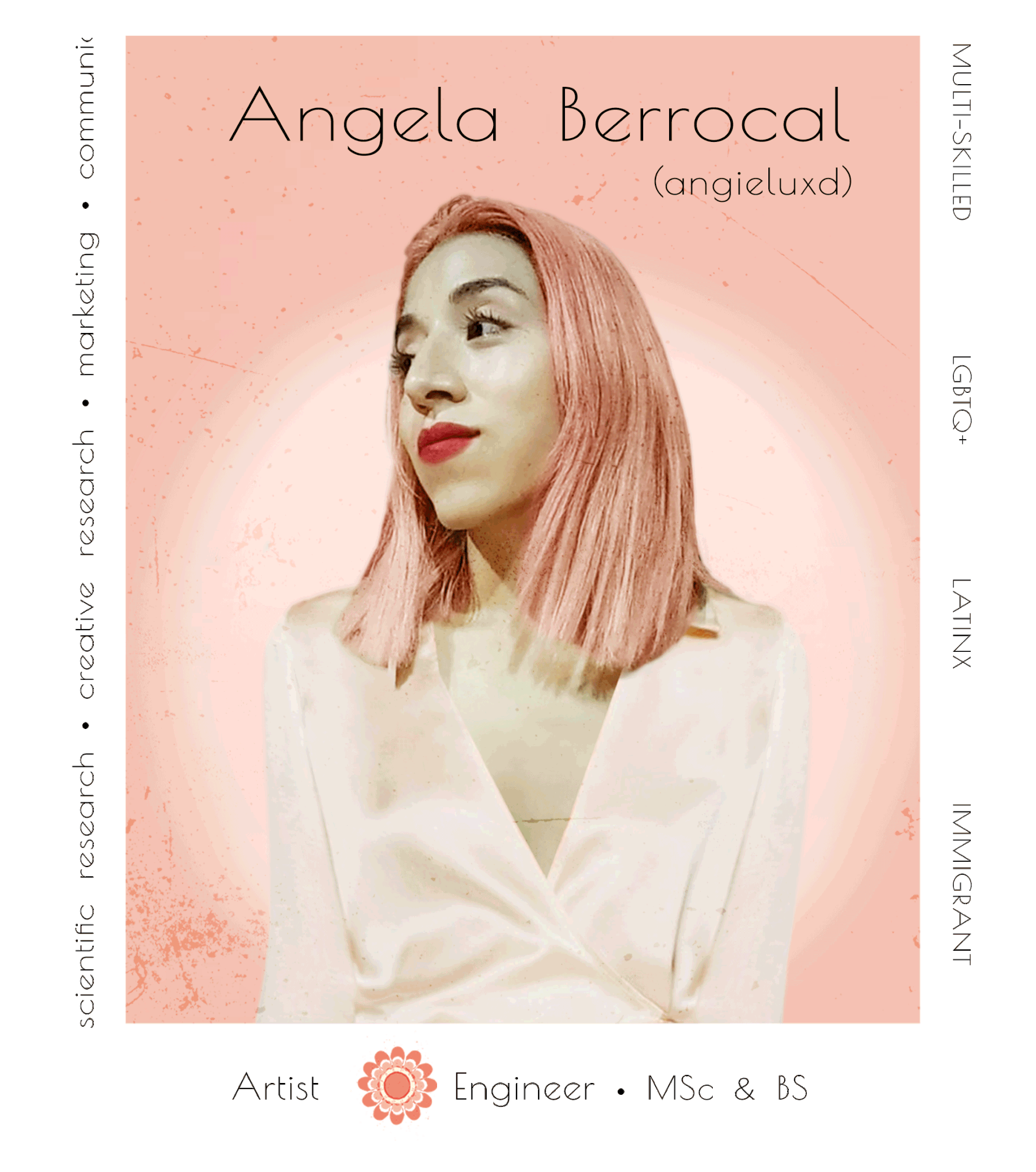 Angela Berrocal
(
angieluxd
)
WRIT

E

R & ILLUSTRATOR

/ ANIMATOR
Multi-skilled Latina freelancer who has lived, worked & studied in different places such as the Amazon

(Peru -

Brazil), Buenos Aires (Argentina) and the Caribbean (Colombian Coast), among other cities.
Background in engineering, Master's Degree in Operations Management as well as a Bachelor of Science. Avid illustrator and GIF Artist. 
Currently living in the US. Pursuing both creative challenges & writing.